Social Media Monitoring and Analytics Platform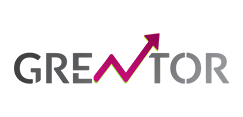 Some examples of metrics that can be tracked through social media analytics include engagement (likes, comments, shares), reach (the number of people who see a piece of content) and clicks
Grentor –SM platform monitors public data of citizens engagement and activities on social media campaigns for a specific department of enterprise or for the federal body itself. Grentor collects data from different social media platforms, news sites, blogs, forums and integrate into the Dashboard. Picks up relevant posts, analyses, segregate & reply and raise a ticket for the citizen on the complaint. The platform has the capability of prioritizing the information collected from different sources based on the keyword and display it to the key personnel/ department to take the necessary action.
Features of social media monitoring


Digital Campaign Monitoring
Platform offers real time monitoring of conversations across a range of social media platforms and comprehensive actionable intelligence including sentiment analysis, audience intelligence, demographic analysis, competitor benchmarking, industry trend monitoring and others.

Ticketing & Complaint Management
The platform offers a dedicated interface for key personnel to manage incoming cases efficiently. They can handle tickets with ease through various workflow actions (close, ignore, re-assign), controlled by supervisor-set permissions. The Agent Inbox allows users to access customer's historical conversations and pre-recorded details for better context.

Automated Intelligent routing
The platform allows user to create intelligent routing which can route in-coming messages to specific agent or group of agents. The rules can be created based on keyword filters or via integration with platform where social handles are mapped to customer's database.

Campaign Analytics using NLP
With Grentor-SM, enterprises or federal bodies can view location wise distribution of the conversation, word Cloud and heat maps to show the popular topics and hour analysis. Topic wise classification & Sentiment Analysis in multiple languages or mix of languages. Influencer analysis and profiling of the influencer.

Collect data from various source
Grentor-SM supports multi-platform integration into one single window dashboard supported via trusted API's. Public data can be collected from global social platforms i.e. Facebook, Twitter, Pinterest, Instagram etc. adding further local news sites, blogs, review sites, forums etc.
Listen to Voice of citizen (VoC)
Grentor – SM leverages sentiment analysis, word cloud, geo-location, and engagement data to help enterprises and federal bodies comprehend public perceptions and opinions about their policies and activities. This valuable insight empowers them to enhance services, make informed decisions, and foster stronger relationships with the public.
Grentor – SM manages your social media image and activities, but it's equally vital to address customer pain points and complaints recorded in your internal CRM system. Grentor -SM seamlessly integrates with your CRM, creating personalized user histories to prioritize and address their concerns on social media platforms. 
Grentor -SM provides your competitors' activities and strategies over time i.e. Reviewing the content and engagement of competitors' on various social media platforms, Analyzing competitors' social media interactions, Competitor hashtag analysis, follower growth and engagement analysis. Such comprehensive competitor analysis helps to adjust your strategy accordingly in respect to the changing market requirement and competitor's approach.