grentor – Country Gateway
Fraud, Revenue and QoS Management through AI/ML platform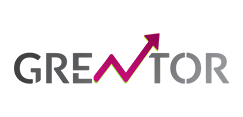 Grentor is an integrated platform for Telecom regulators to have a 360-degree view of telecom traffic flow within a designated territory. Grentor connects with all telecom network providers and retrieves real-time raw data to provide insights on revenue reconciliation, QoS, and fraud management for telecom regulators.
It allows telecom Regulators to have a real-time view of Voice, SMS, Data & mobile money transactions from all mobile operators. This helps telecom regulators perform QoS, fraud detection and monitoring, device management, social media analytics, and many more critical tasks over a single dashboard.
Features of country gateway


Collect raw telecom traffic data from telecom network operators system and proprietary AI/ML algorithm to identify traffic anomalies. Identify pattern of fraud traffic and origination and describe network vulnerabilities of the telecom network operators
Get realtime reporting of all kinds of telecom traffic i.e. Voice, SMS, Data and mobile money. Segregate the available data based on origination and perform various analysis to get 360 degree view of telecom traffic within the country.

Get area wise QoS of service data for individual operator along with necessary KPI's –
CCR             ASR            CSSR           DCR         Post dialling delay       HOSR        BER        BHTC

With realtime reporting of telecom traffic and segregation of data, tax collection on various traffic types can be simplified and imposed to operators at agreed interval.

Accurate and timely Reporting & Tracking of traffic
Single window dashboard for all telecom traffic monitoring in real-time. Centralized secure data storage at regulators data center. And alert based reporting to individual operator about traffic anomalies and degrade of QoS.
Improved Compliance in tax collection
With all telco traffic data feeds, automated revenue reconciliation and tax/levies collection can initiated for individual operators. Penalties can be issued upon breach of QoS KPIs with data backed reporting.
Protect country networks through Centralized Fraud detection
Big data tools and AI/ML algorithm enables regulator to identify real-time traffic pattern change and identification of fraudulent traffic in Voice, SMS, data and mobile money transactions. Detailed traffic analysis report can be fetched and provided to operators for their perusal.