Screen big data to gain actionable insights to bring speed and agility for competitive advantage.
Our solutions are based on human intelligence augmented with Artificial Intelligence which enables enterprises to take advantage of the latest developments in data science in Fraud detection, Revenue Assurance, and Social Media Analytics.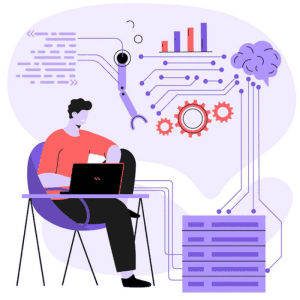 Revenue and Service Assurance
Service Usage, Service rovisioning, Rating & Billing, Prepaid deduction, Collections, Partner commission and incentive, Cost and Margin, Reconciliation, Revenue Leakage Detection.
Simbox, Revenue Share Fraud, Bypass Fraud, Roaming Fraud, CLI Spoofing, Robocalling, VoIP & SIP Fraud, Dealer fraud, Subscription fraud, Wholesale fraud, Voice and SMS Firewall.

Network capacity, Trunk and Route Management, and Quality Monitoring, Voice -SMS Traffic Vol, Data Vol, Subscribers Vol,Uplink downlink, Flow throughput, First data delay, Service Access and TCP Access, Service Assurance for Transaction, Payment, Billing.

Moods and Sentiment monitoring and analysis, social media (FB, YouTube, Insta, Twitter) text, image and video ocessing, Vernacular news feeds, newspaper, Portals and microblogging sites, Structured and Unstructured Data Collection, Storage, rocessing, presentation, Workflows, Case management, CRM integration.